About Us
We are a family owned and operated company offering personalized and confidential accounting, bookkeeping and consulting services to our clients. Our team had been dedicated to assisting small to mid-sized businesses for over 30 years. We can manage all of your bookkeeping needs in our office or access your QuickBooks files remotely, allowing you to contract with us for services from anywhere. We currently serve businesses in Pennsylvania, Maryland, Virginia, Delaware, New Jersey, North Carolina and Florida.
We have experience with a variety of businesses, and would like to bring our expertise to your endeavor.We are experts in problem solving and organizing your accounting records to help keep your business running efficiently. Our services are offered on an annual, quarterly, monthly or daily basis, customized to suit your needs. We work closely with our clients' accountants to provide accurate, complete and timely year end accounting information in the format required.
Our team is highly experienced and skilled at using Intuit QuickBooks, the #1 rated small business accounting software. We can manage all of your bookkeeping needs in our office or access your QuickBooks files remotely. We are willing to come to your office for any specialized training or needs.
Sarah Harrison
Bookkeeper, Certified Tax Preparer
Sarah is a full charge bookkeeper with experience in payroll, payroll taxes, contract billing, job cost accounting, accounts payable, accounts receivable, collections and financial reporting. She also specializes in assisting clients with computer issues, multi-year reconciliations and special projects. Sarah graduated from Messiah College with a B.A. in Psychology. She is an IRS Certified Tax Preparer, a member of the Women's Referral Exchange Network and the Bermudian Springs Elementary School PTO. Sarah enjoys her free time in the outdoors, boating, skiing, fishing and hiking with her family.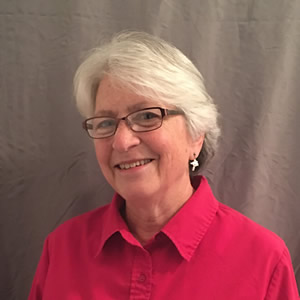 Patricia Smith
Bookkeeper
Patricia is a full charge bookkeeper with over 35 years of experience providing bookkeeping and payroll services to small to mid-sized businesses in a variety of industries. Patricia's expertise includes real estate brokers and developers, construction contractors, property management, automotive services, restaurants and hotels. Prior to starting The Bookkeeping Office, Patricia worked for 15 years at Holiday Realty in Avalon New Jersey. Patricia also served the North Wildwood Board of Education processing payroll and the Avalon Board of Education preparing their monthly reconciliations and financial statements. Patricia enjoys travelling and spending time with her friends and family.